Sometimes, customers just don't want to talk to you. Kayako gives your customers a 24/7 help center where they can answer their own questions - now available inside your mobile apps. 
We've just launched the Kayako self-service SDK for Android apps, so your customers can find the answers they're looking for without leaving your app.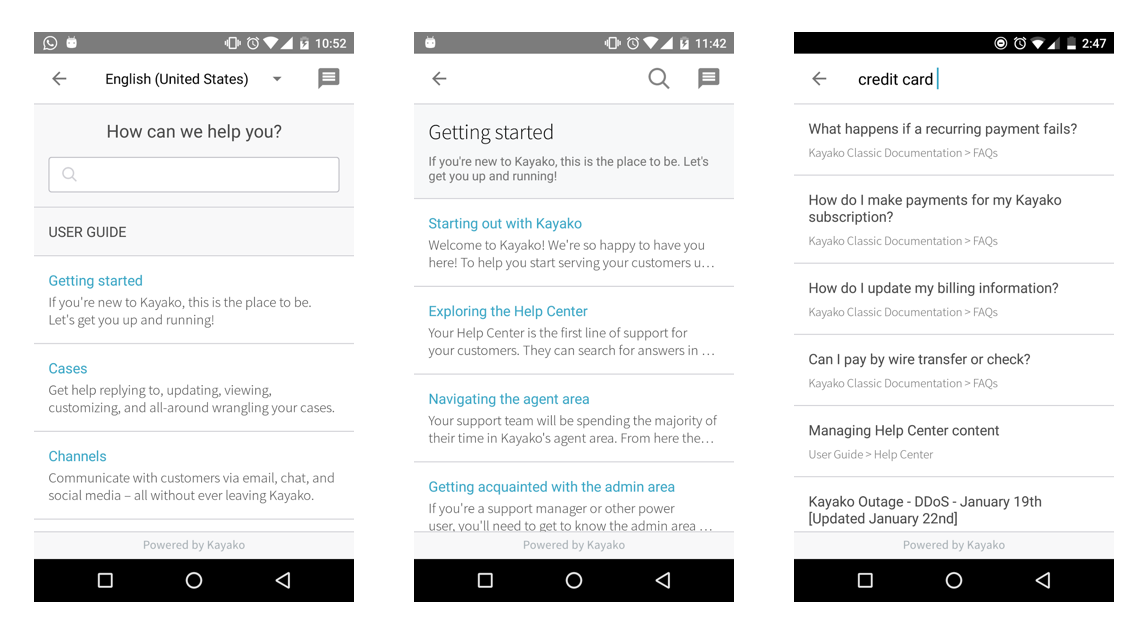 In no time at all, a developer can build a complete help center within their mobile app using Kayako, complete with engaging articles, categories, and powerful search.
Find out more about the SDK: take a look at our developer documentation.