The future of customer service is personal, proactive, and collaborative. But traditional helpdesk tools hold teams back from delivering effortless and memorable customer service experiences.
Over the past few months, we've been working hard to understand what customer service agents and managers need to give every customer a perfect experience - and today, we're announcing the launch of Journeys and Conversations within Kayako.
Personalize customer experiences
When you know who your customer is, what they've done, and what they're trying to achieve, you can have more valuable and helpful conversations.
Conversations provide not only a complete record of every message back and forth on a particular topic but also any relevant contextual details. That could include updates to the conversation made by a support agent, actions performed on the conversation by Kayako automations, and the activities your customer has made through Kayako - including the Help Center searches they've made and pages they've viewed - and third party systems.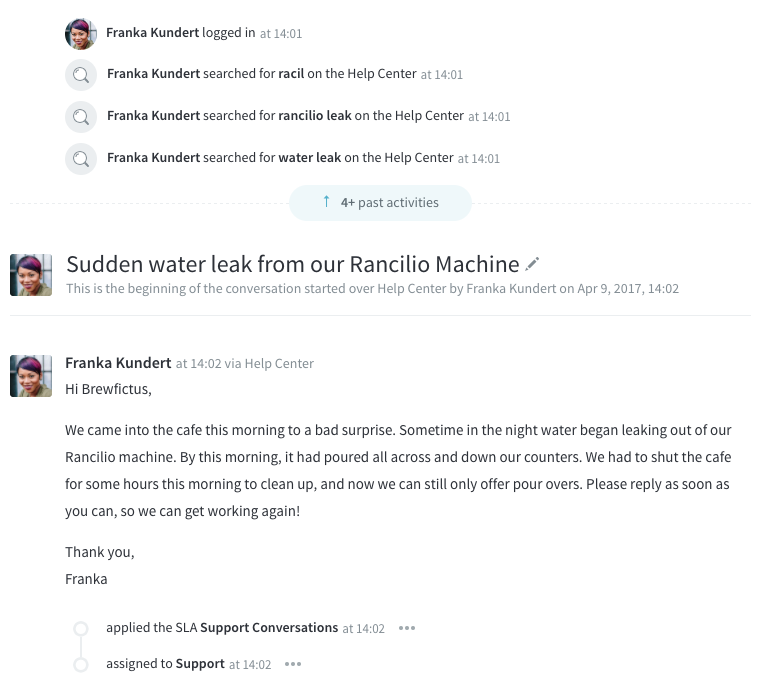 Be more proactive
Kayako gives your team at-a-glance insight into your customer's activities and behavior over time. The customer journey includes everything they've done in Kayako or connected external systems, across all of their conversations, since they first contacted your support team.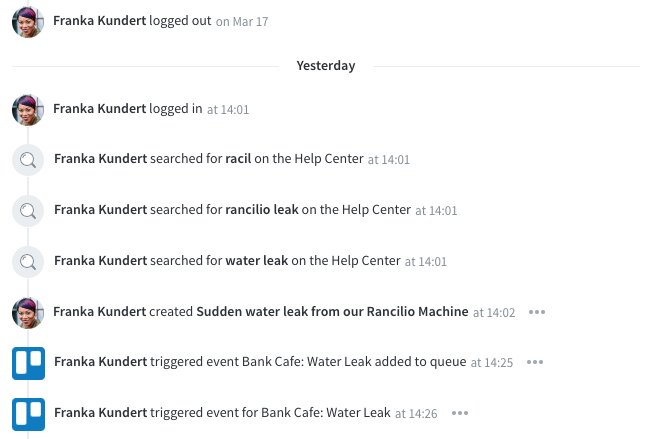 With this information at your fingertips, your team can proactively reach out, start conversations, offer support, and help your customers be more successful.
Your team can also view organization journeys, with a chronological account of every message, satisfaction rating, Help Center search, and much more, from any member of the organization.
Collaborate as a team
Teams work better together when they're kept in the loop. Kayako shows all the updates your team make to conversations, and customer/organization profiles – so everyone can see who's helped out.

Get started with journeys and conversations now
If you're already a Kayako customer, log into your account and check out a recent conversation now.
Not using Kayako yet? Sign up for a free trial today.