We update Kayako almost every day. Every two weeks, we'll summarize what's new, what changed and what we fixed in the Release Notes section.
A new, more intuitive experience for your team
A new, more intuitive experience for your team in Kayako. We've taken your feedback over the last few months and incorporated it into a big, glossy update. We hope you'll find it faster and more productive. Here are some of the highlights:
A reworked layout, making better use of space on both smaller and larger screens.
Faster switching between cases and case views.
An easier-to-use conversation timeline.
A requester info card pulls in contact identities and the current local time of the person you're speaking with.
Private comments are now indented, making the internal conversation easier to follow.
You can now see a preview of the latest reply to a conversation in case views.
Many other interface improvements and enhancements.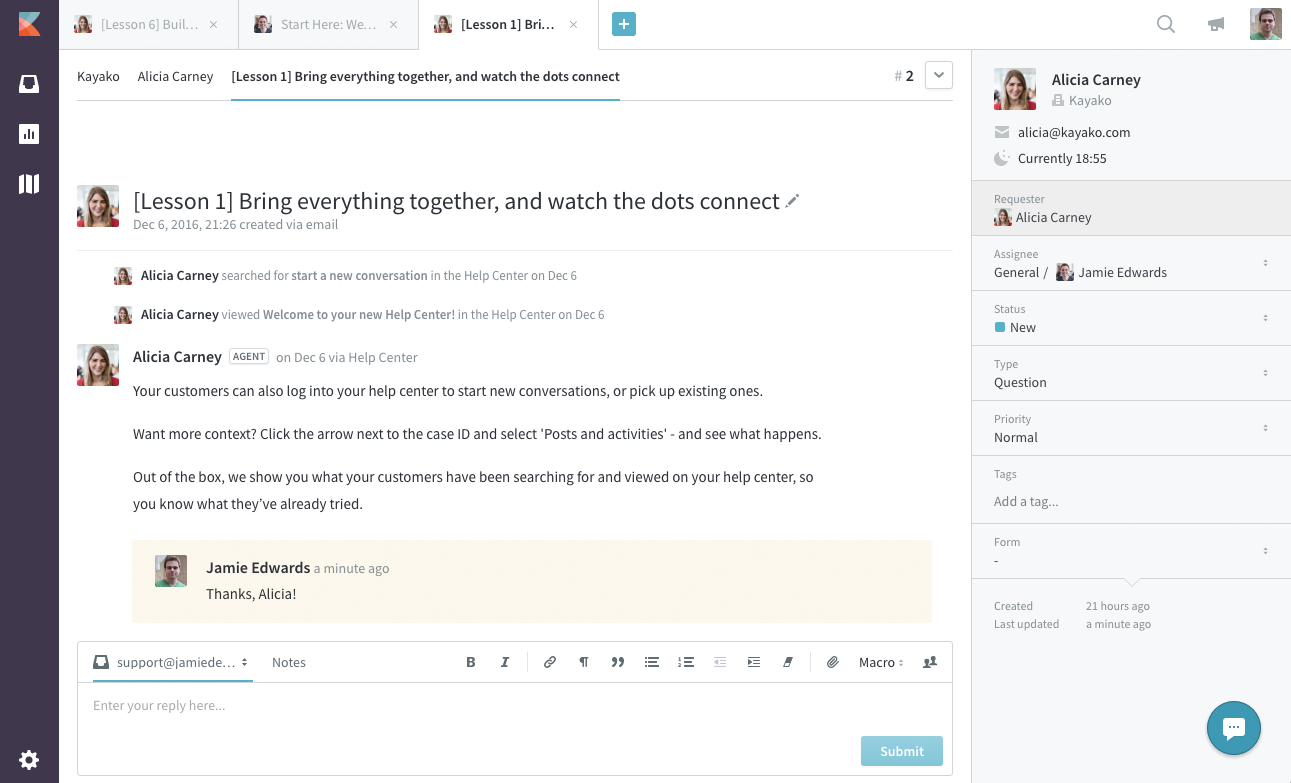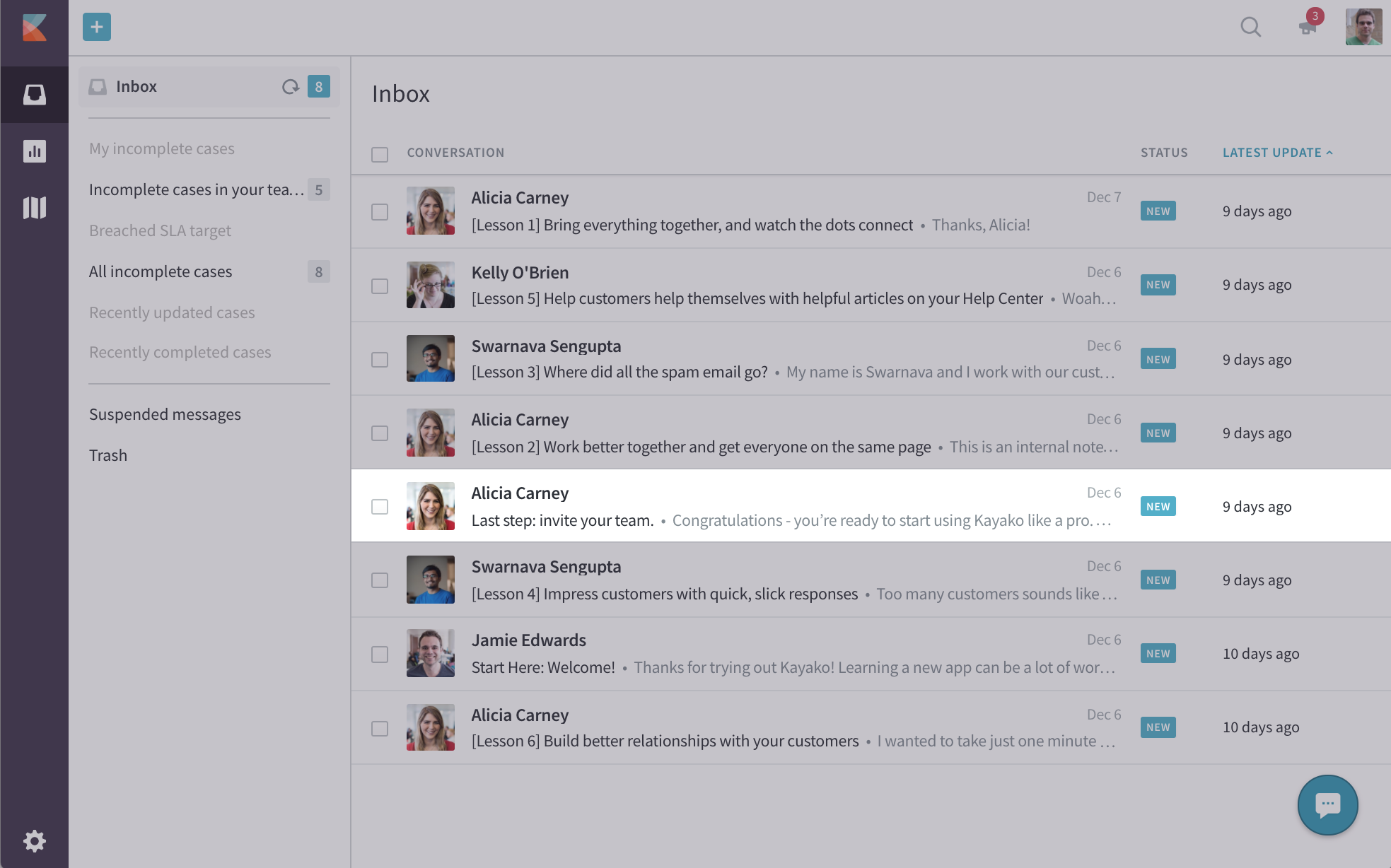 A brand new app for iOS
Last week we launched a brand new Kayako for iOS app, which takes the Kayako experience you're used to on the desktop to your pocket. With Force Touch support, preview pops and other productivity enhancements, you can easily track and reply to conversations on to go.
A beautiful new experience for Android
Coinciding with the new Kayako for iOS app, we've brought Kayako for Android up to date with the new desktop experience. Conversations are clearer and easier to manage. Your daily commute has never been more productive!