Hello again! We update Kayako almost every day. Every few weeks, we'll summarize what's new, what's changed and what we fixed in the Release Notes section.
New stuff
New Kayako Messenger
No matter where your customers need support – and no matter when they look for it – the new Kayako Messenger is a better way to provide live support and convert visitors into customers in real-time. 
Find out about the new Kayako Messenger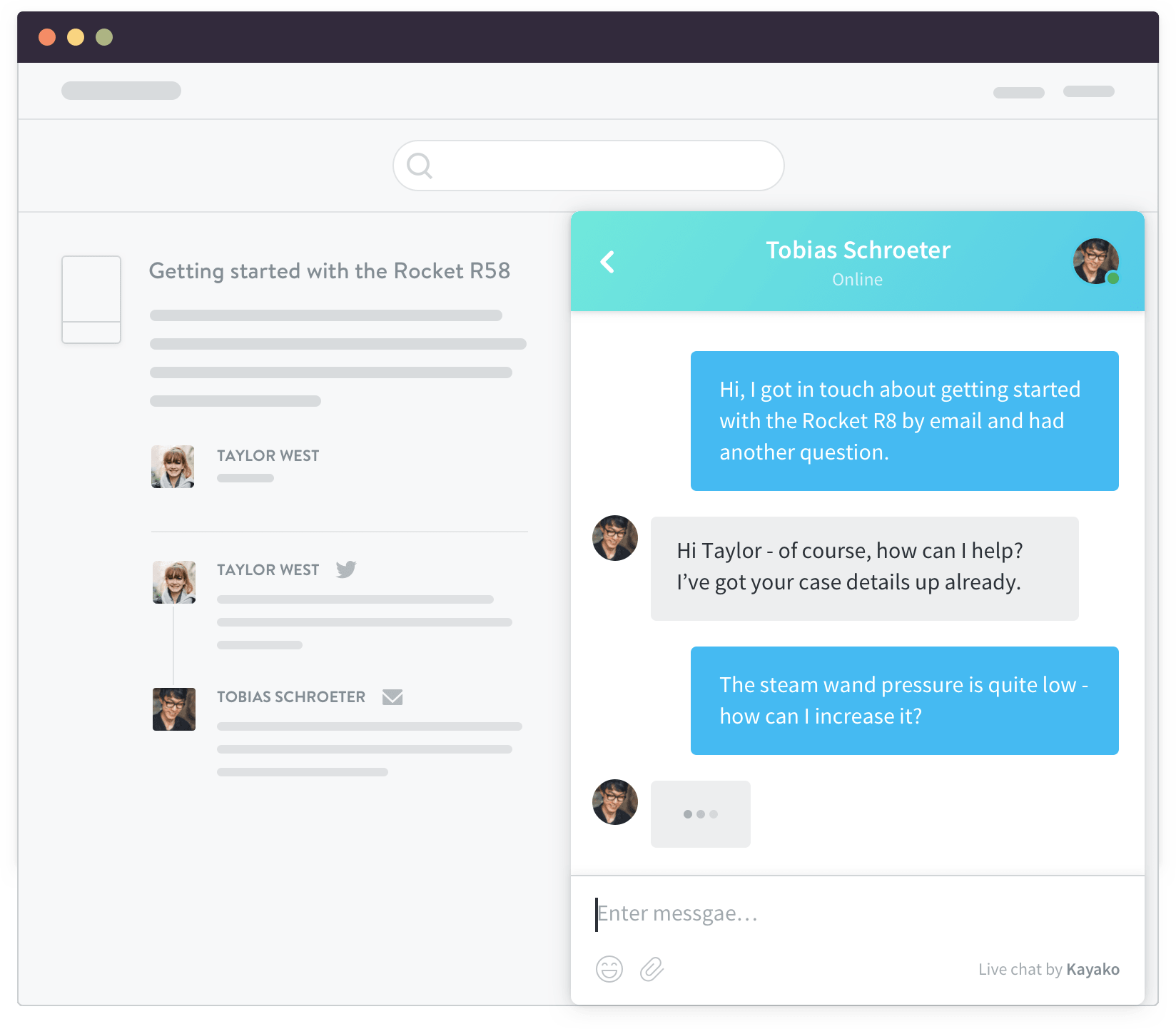 Fixes and improvements
Speed improvements - sending messages is now even quicker
Fixed a bug that prevented customers from connecting their Facebook pages
Fixed a bug in automations to fire when 'changed to/from' selections change from 'null' 
Fixed a bug that would un-focus the reply box when changing reply channels
Fixed a bug that reset SLA timers after closing a conversation
Fixed an issue where the brands list would display a maximum of 10 at a time